In light of my last post and the first commenter suggesting I think it's okay to destroy the planet, I thought I would share some of my personal photos taken by me this summer in the Alberta Rocky Mountains (Banff and Jasper National Parks as well as the David Thompson region) - June 28th to 30th, 2009. We are such a hateful destructive earth-destroying people. You can click on each photo to enlarge the destruction of the planet.
*Note we did not get to stay in our first 2 choices for campground because it was too cold for them to open, even though it was the very end of June*
Abraham Lake - man-made - We should be ashamed of ourselves!
Crowfoot Mountain/Bow Lake. What a disgrace!
Bow River Valley near Banff. Hideous!
Thompson Creek Recreation Area (our campground)
Abraham Lake from the David Thompson Highway. This is where I lived from ages 1 to 6- 20 mins further down the road (Nordegg). You are looking at a man-made lake which is used as a natural power source. The dam had not released all of the water yet.
Icefield Parkway between Banff and Jasper. Man's obtrusive influence?
As a destructive earth-hating Canadian, I took a helicopter trip over the Rockies, polluting the Lioness Glacier as we flew along (far right).
June 29, 2009
Freezing our butts off at the Columbia Icefield (Athabasca Glacier), who's melting has actually slowed over the past few decades when compared to 100 years ago according to signs at the site).
Peyto Lake. Froze my hands off to take these photos but well worth it.
Thompson River near Siffleur Falls. Glacial waters run deep.
*all photos above taken by me*
______________
But this is the picture of Canada that the world is shown: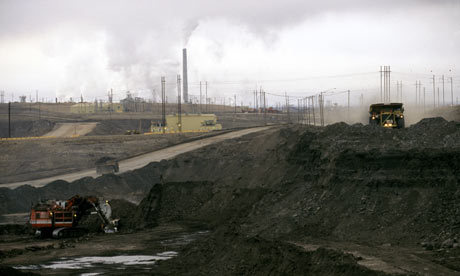 2001